Office of Digital and Online Learning Team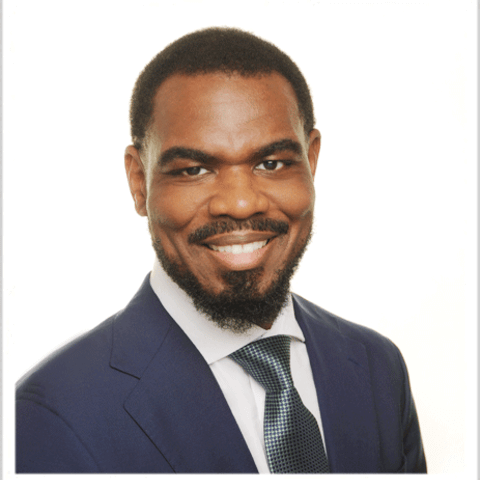 Dr. Morris Thomas is responsible for providing visionary, strategic, and operational leadership for the Office of Digital and Online Learning and the Center for Excellence in Teaching, Learning and Assessment (CETLA). As Assistant Provost for Digital and Online Learning, Dr. Thomas provides oversight for the selection and implementation of digital learning tools as well as the coordination for matters pertaining to online course and degree program development. He leads this office in facilitating the development and implementation of the university's digital learning infrastructure which supports the university's strategic plan.  Dr. Thomas has an extensive background in facilitating learning across modalities (face-to-face, hybrid-blended, and online). Dr. Thomas also teaches in the School of Education's Higher Education Leadership and Policy Studies program. Dr. Thomas employs Quality Matters, a global recognized, peer-review process used to ensure the quality of online and blended course design. He holds several Quality Matters certifications, including Master Reviewer, Peer-Reviewer and Quality Matters Coordinator. He is also certified to facilitate the Applying the Quality Matters Rubric workshop face-to-face and online.  Dr. Thomas serves as a member of the Quality Matters Academic Advisory Council (QMAAC), Echo360 Advisory Board, and McMillan Learning Micro-Credential Advisory Board. Dr. Thomas is an established scholar, his research focuses on instructional dynamics which encompass instructional domains, design, and delivery. He has developed a conceptual framework called the E.N.H.A.N.C.E. Learning Model. This conceptual framework provides seven strategies to inform intentional course design and delivery. Dr. Thomas is also the creator of the framework, "The W.H.O.L.E. Experience," a model to address Diversity, Equity, and Inclusion (DEI) in learning environments. Dr. Thomas serves as an editorial board member for the Journal of African American Males in Education, the American Research Journal of Humanities & Social Sciences, and as reviewer for the International Journal of Virtual and Personal Learning Environments. He is a frequent presenter at conferences and for webinars.
Dr. Thomas received his Ph.D. in higher education administration from Morgan State University, a M.A. in educational policy and leadership from The Ohio State University, a M.S. in instructional technology management from LaSalle University, a M.M. in classical vocal performance from New Jersey City University and a B.A. in music from Fisk University. He has completed post graduate studies at Cornell University and Georgetown University in project management and holds the Project Management Professional (PMP) certification with the Project Management Institute, Inc. (PMI). He has also completed the Diversity, Equity, and Inclusion in the Workplace Certificate from the University of South Florida Muma College of Business.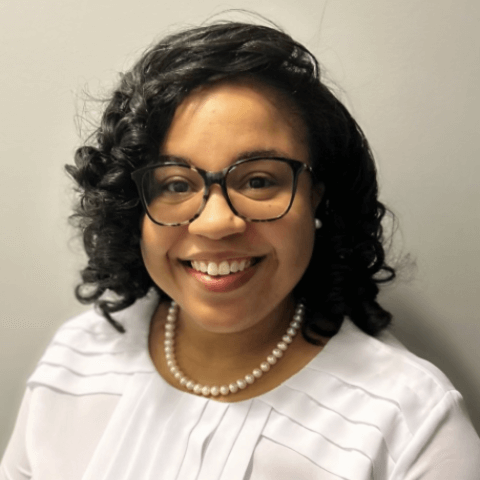 Ms. Felisha Clark serves as Assistant Director for Digital Learning and Special Initiatives supporting the Office of Digital and Online Learning and CETLA. Her responsibilities include course design, assisting/training faculty and staff on instructional technologies that support teaching and learning, as well as supporting the facilitation and maintenance of the digital learning infrastructure.    
Ms. Clark aids the Assistant Provost/Director with accomplishing the mission, vision, and goals set forth by the Office of the Provost. She believes that creating optimal user experiences are significant in the learning process for both faculty and students alike. Ms. Clark is adept with integrating instructional technologies, instructional best practices, and learning theories into learning-centered experiences.   
Ms. Clark comes to Howard University with a long-standing background in education and adult learning. She holds a M.A. in Instructional Technology, M.A. in Education, and a B.S. in Early Childhood Education with a Minor in Child Development from the University of Akron. She also holds several professional certificates including instructional design, eLearning, Quality Matters, OSCQR, project management and teaching licenses in multiple states.   
 "As Assistant Director of Digital Learning and Special Initiatives, it is an honor to serve Howard University. Keeping our mission and vision at the forefront, my goal is to expand the digital learning infrastructure, to make learning accessible to anyone, anywhere."